Casa Alecrineira
Olhão
CATEGORIA

/ CATEGORY

: Habitação / Habitational
AREA: 120m²
TIPO

/ TYPE

: Reabilitação / Rehabilitation
LOCALIZAÇÃO

/ LOCATION

: Olhão
DATA DE CONCLUSÃO

/ COMPLETION DATE

: 2018
Engenharia

/ Engineering

: Guida Gomes Engenharia
Empreiteiro

/ Contractor

: Paulo Horta Construções
Vila Alecrinera e um projecto de reabilitação e ampliação de um edifício em ruína, do início do séc. XX que usufrui de uma localização privilegiada no topo de uma colina com fantásticas vistas sobre a serra algarvia. A proposta centra-se na adição de uma cozinha, e na reconstrução da zona dos quartos destruída pelos anos. Centra-se também no uso dos materiais e técnicas locais nesta que é uma reconstrução fiel dos traços originais da habitação.
Alecrineira Villa is a rehabilitation and extension project of an old ruin, from the beginning of XX century. It takes advantage of a privileged location on the top of a hill with a superb view over the mountains. The design focuses on the creation of an extension, designated to a kitchen, and the rehabilitations of the areas destroyed over time. It also focusses on the use of local materials and techniques, faithfully restoring this villa to its original glory.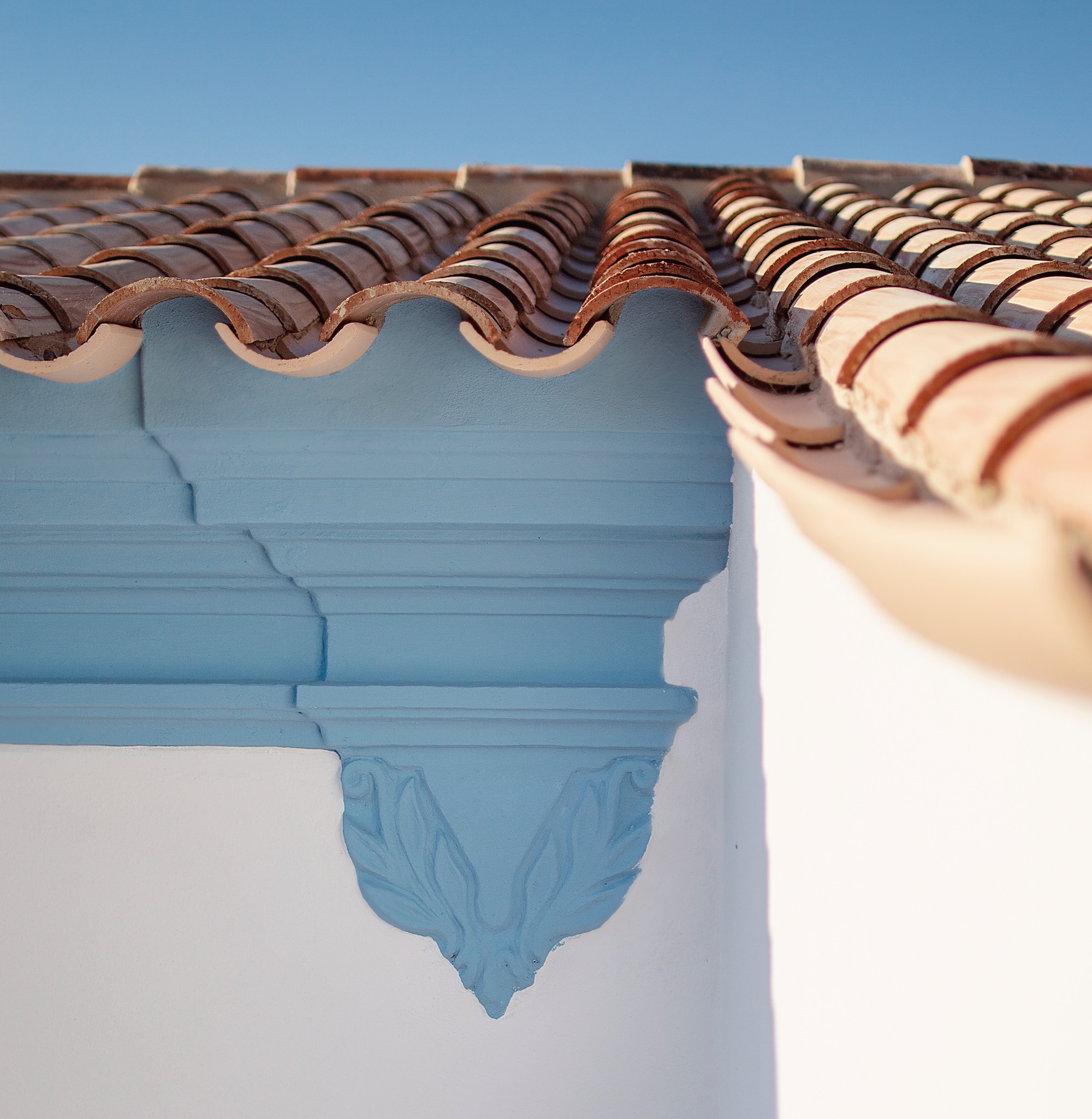 Restored Exterior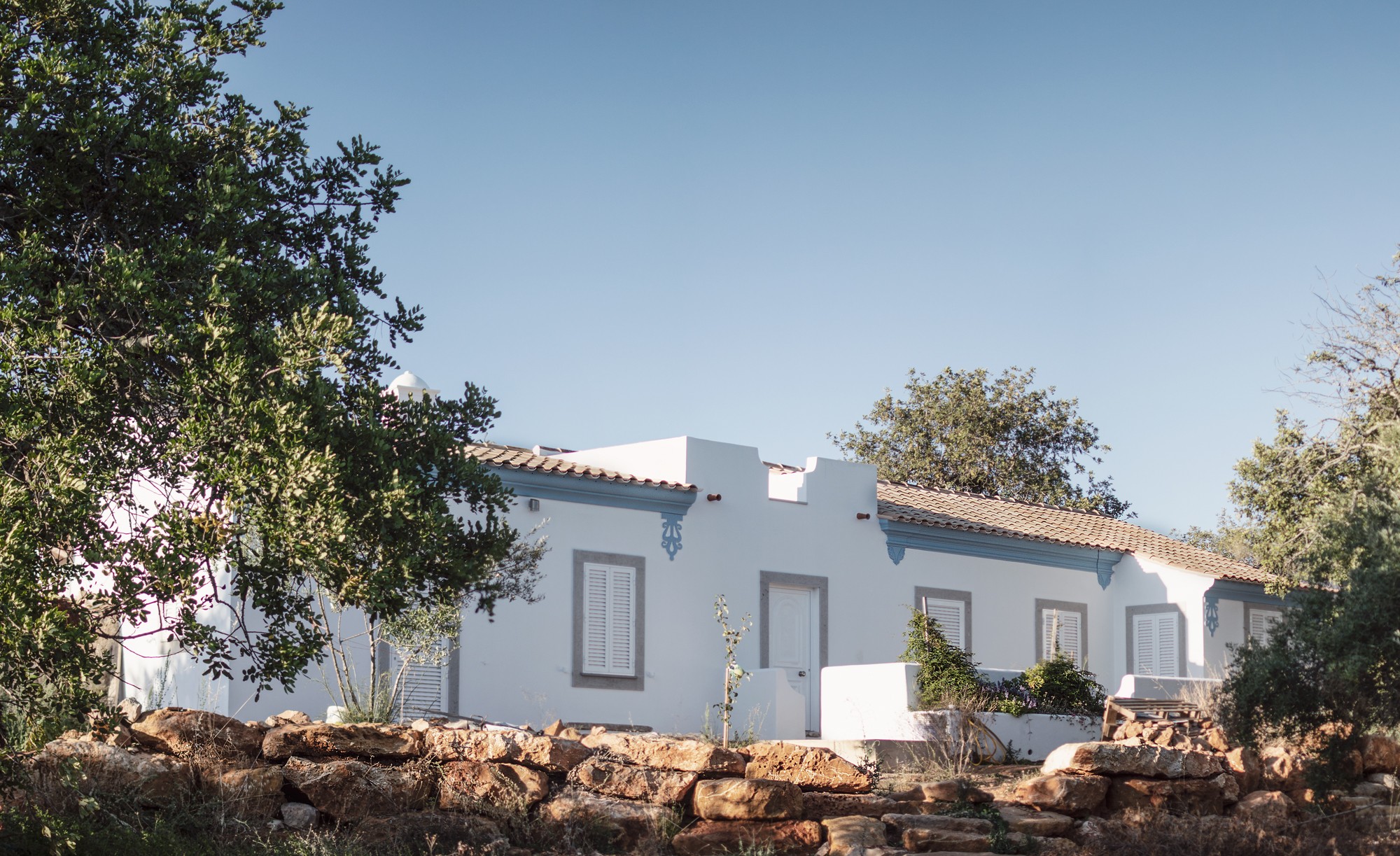 Restored Exterior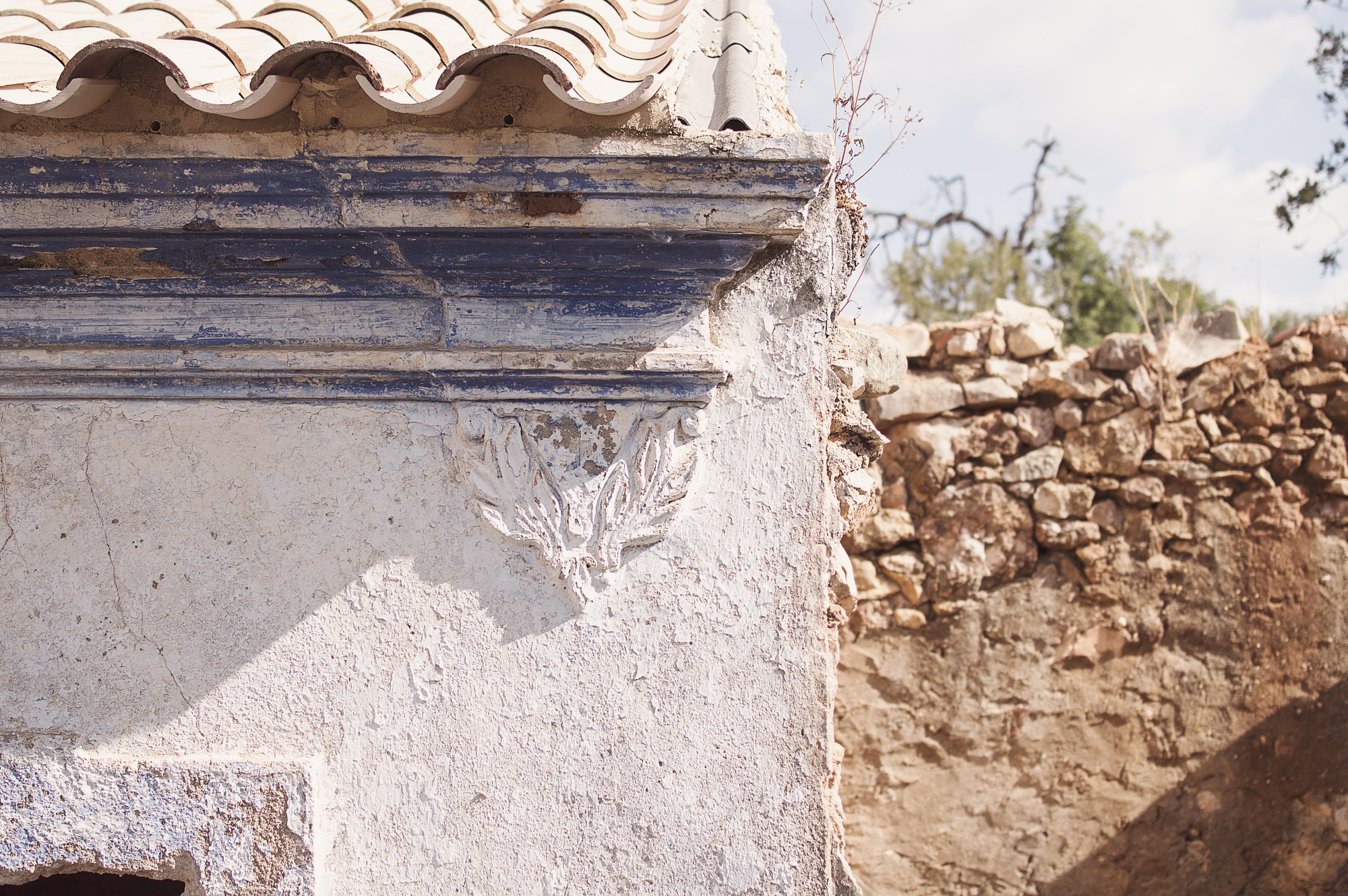 Detalhes originais / Original details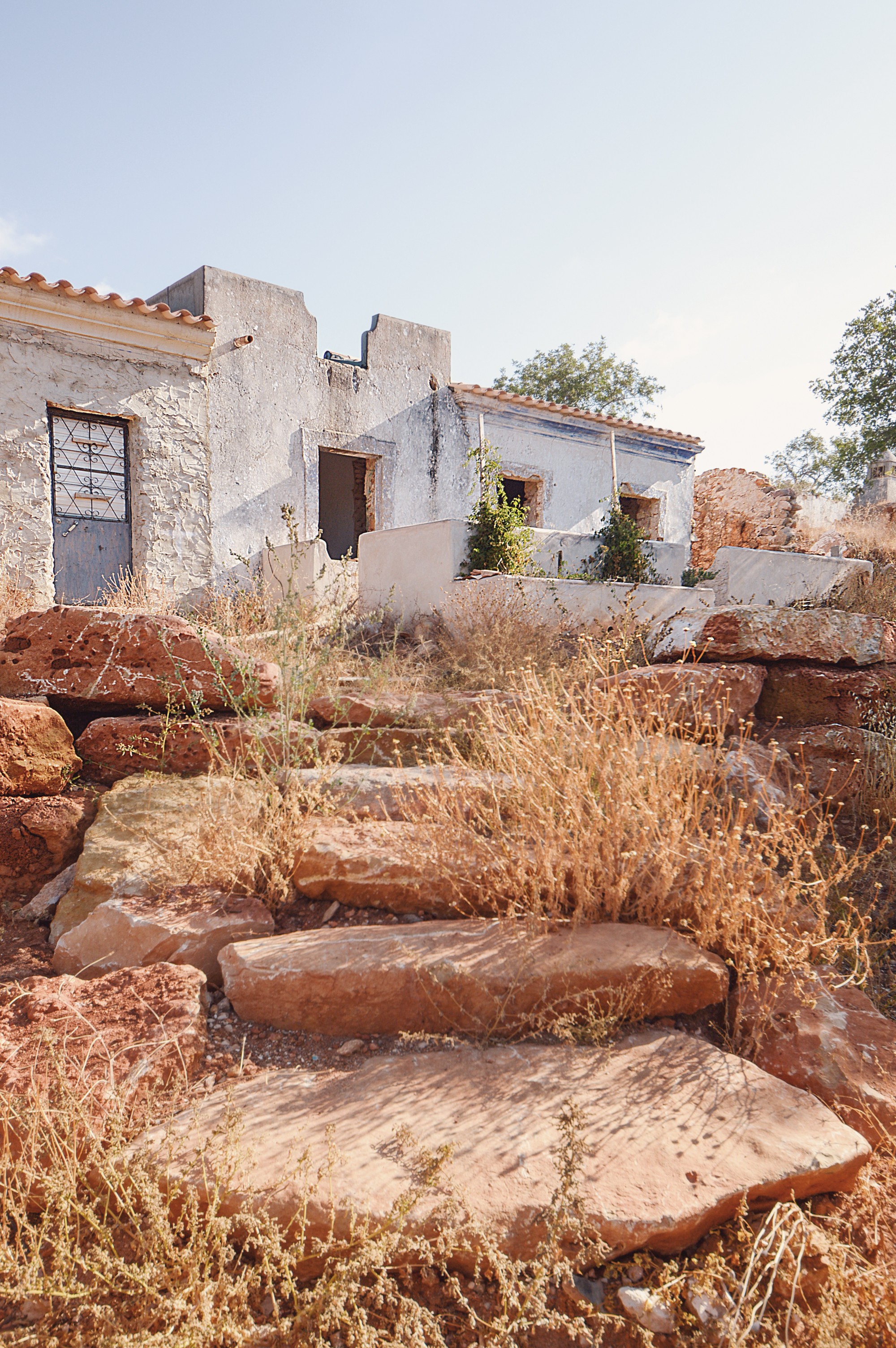 Edifício original / Original building.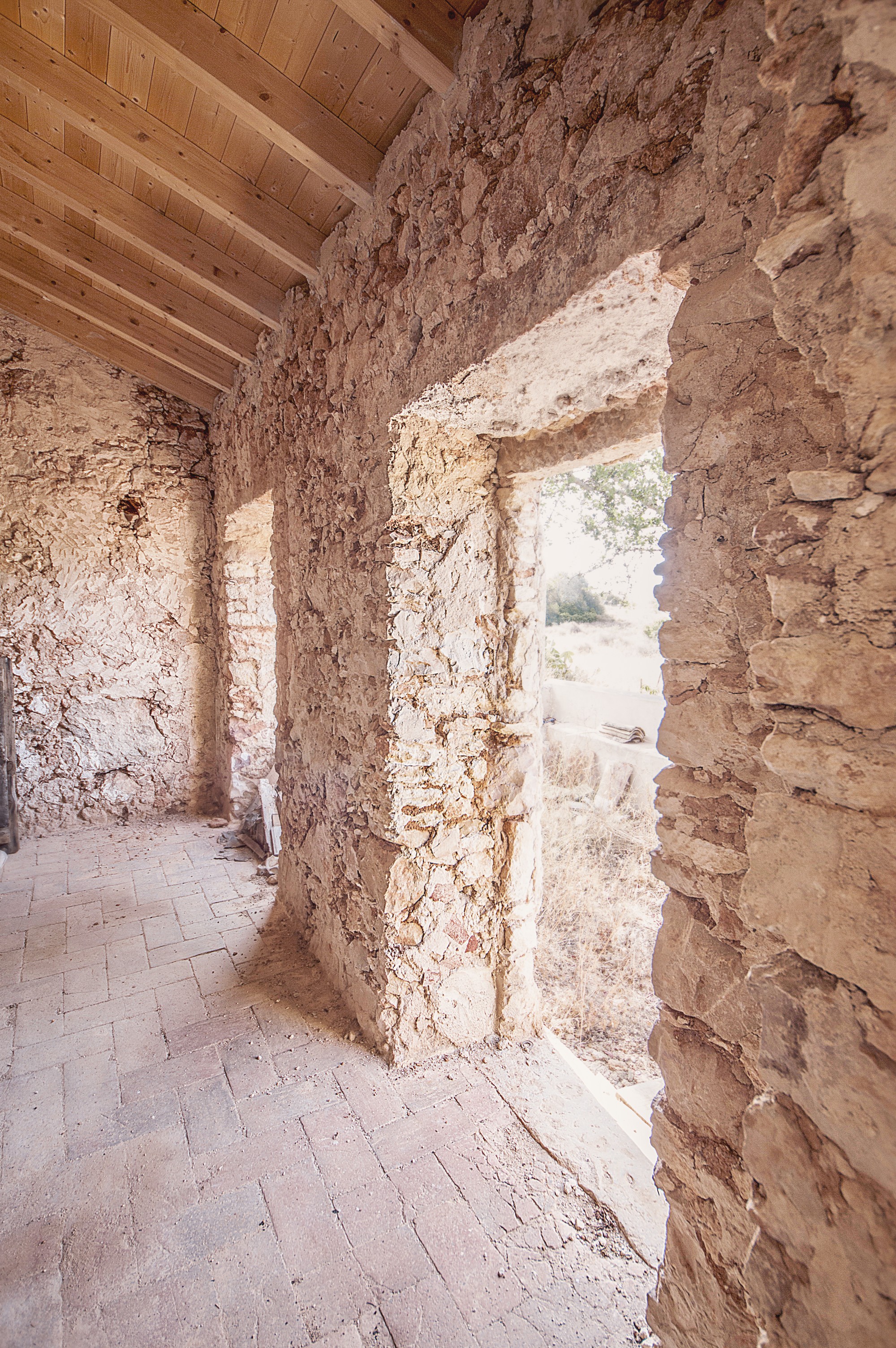 Edifício original / Original building.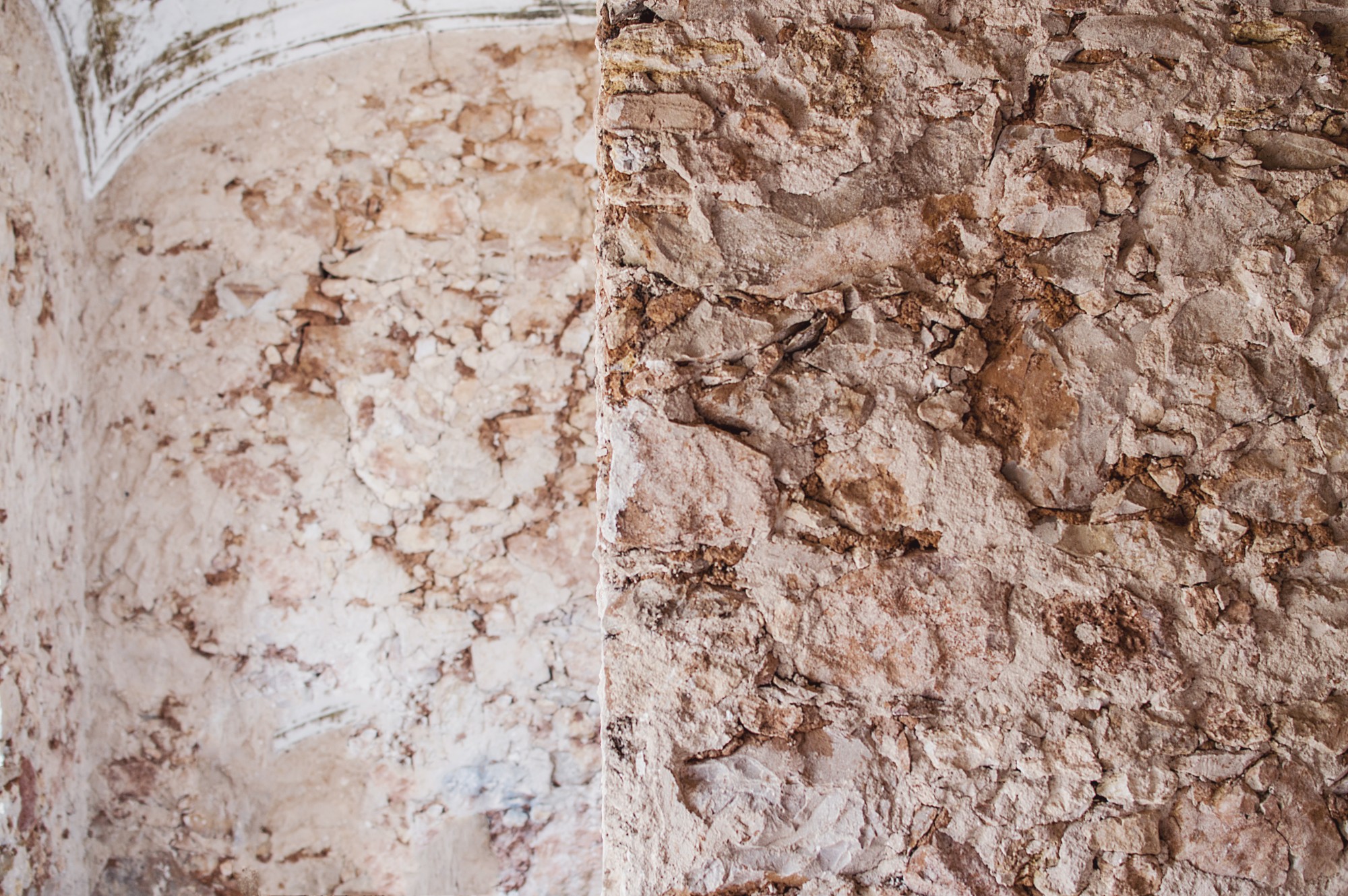 Construção de pedra e cal original / Original limestone construction.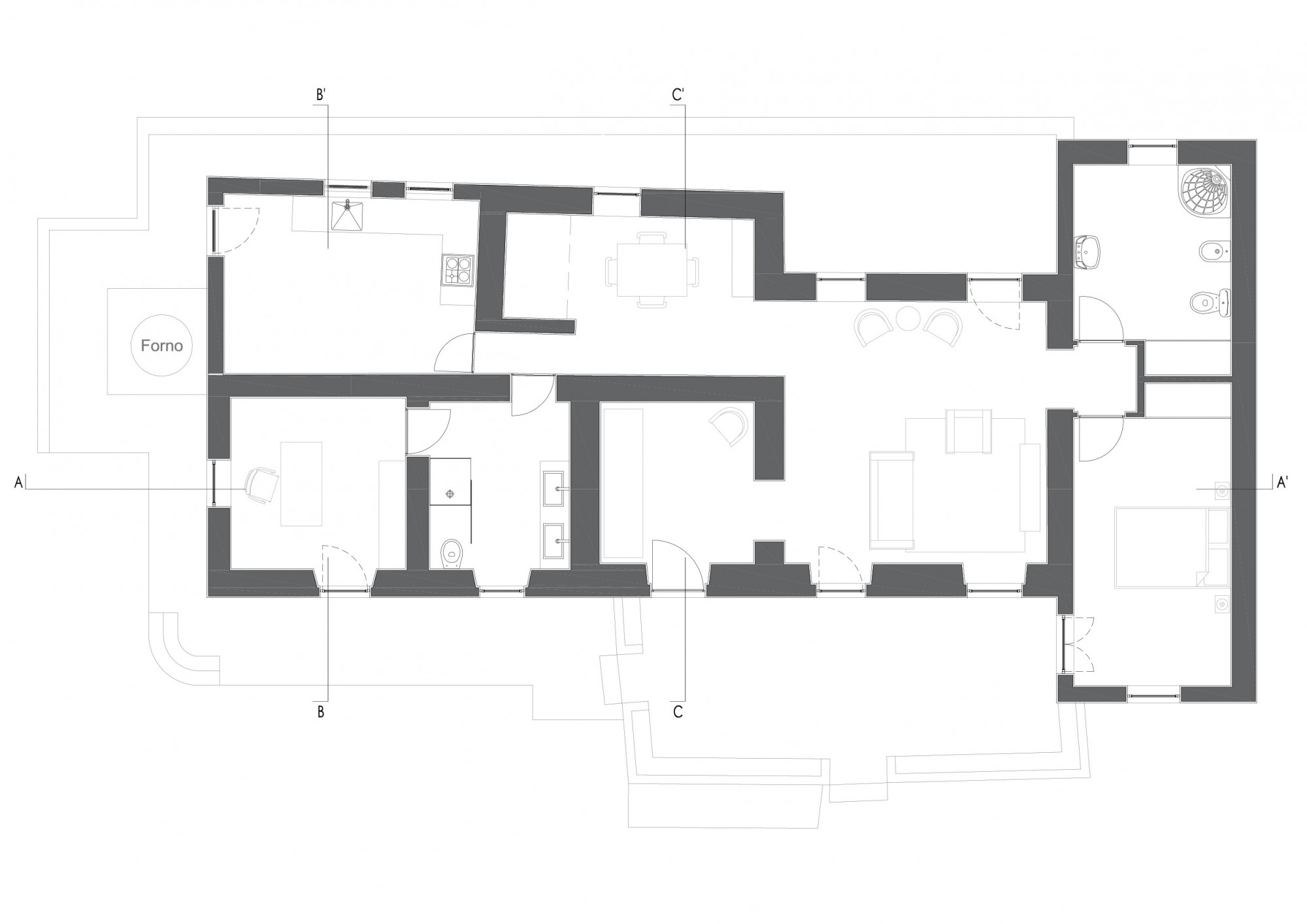 Piso 1 / Ground Floor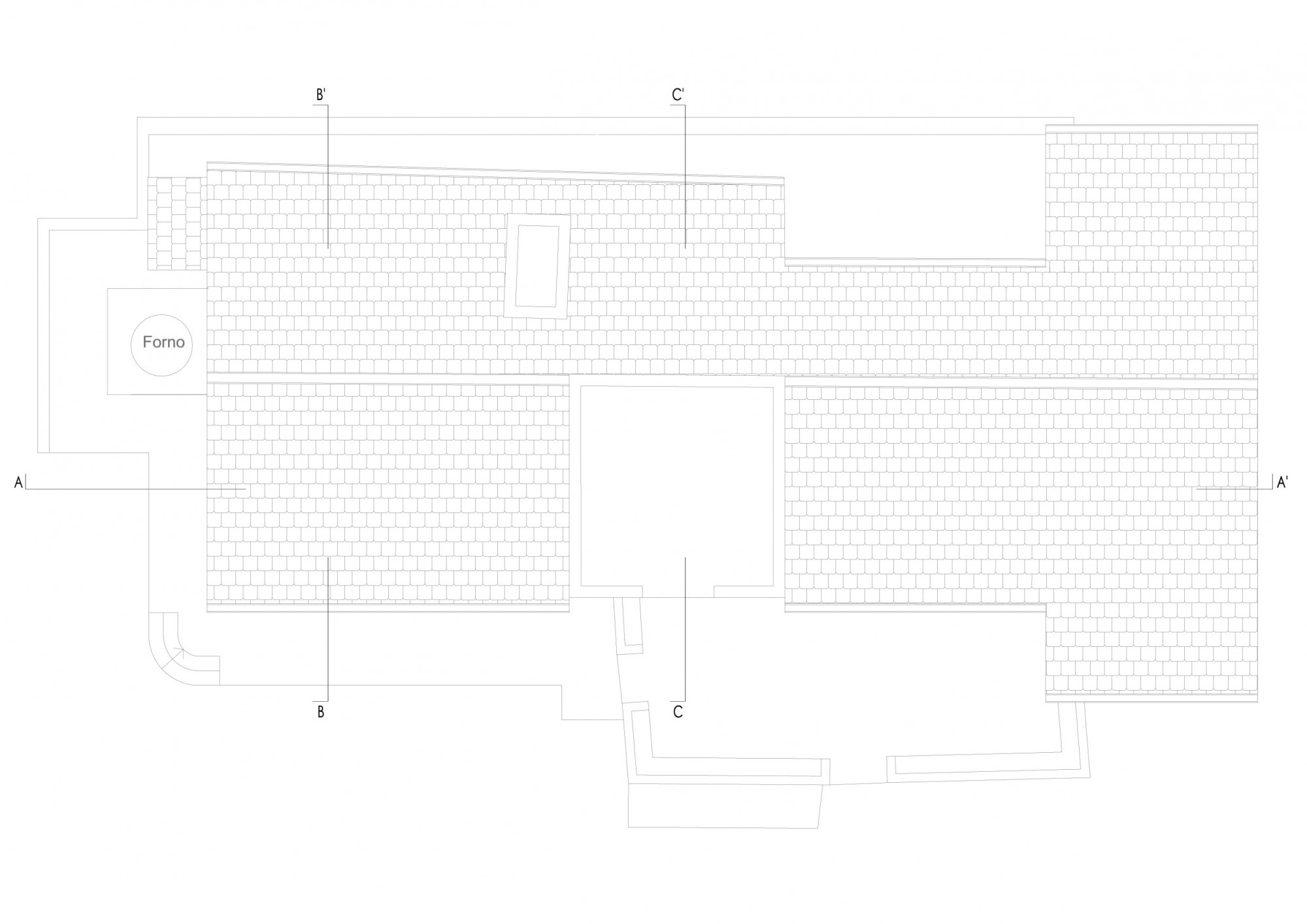 Cobertura / Rooftop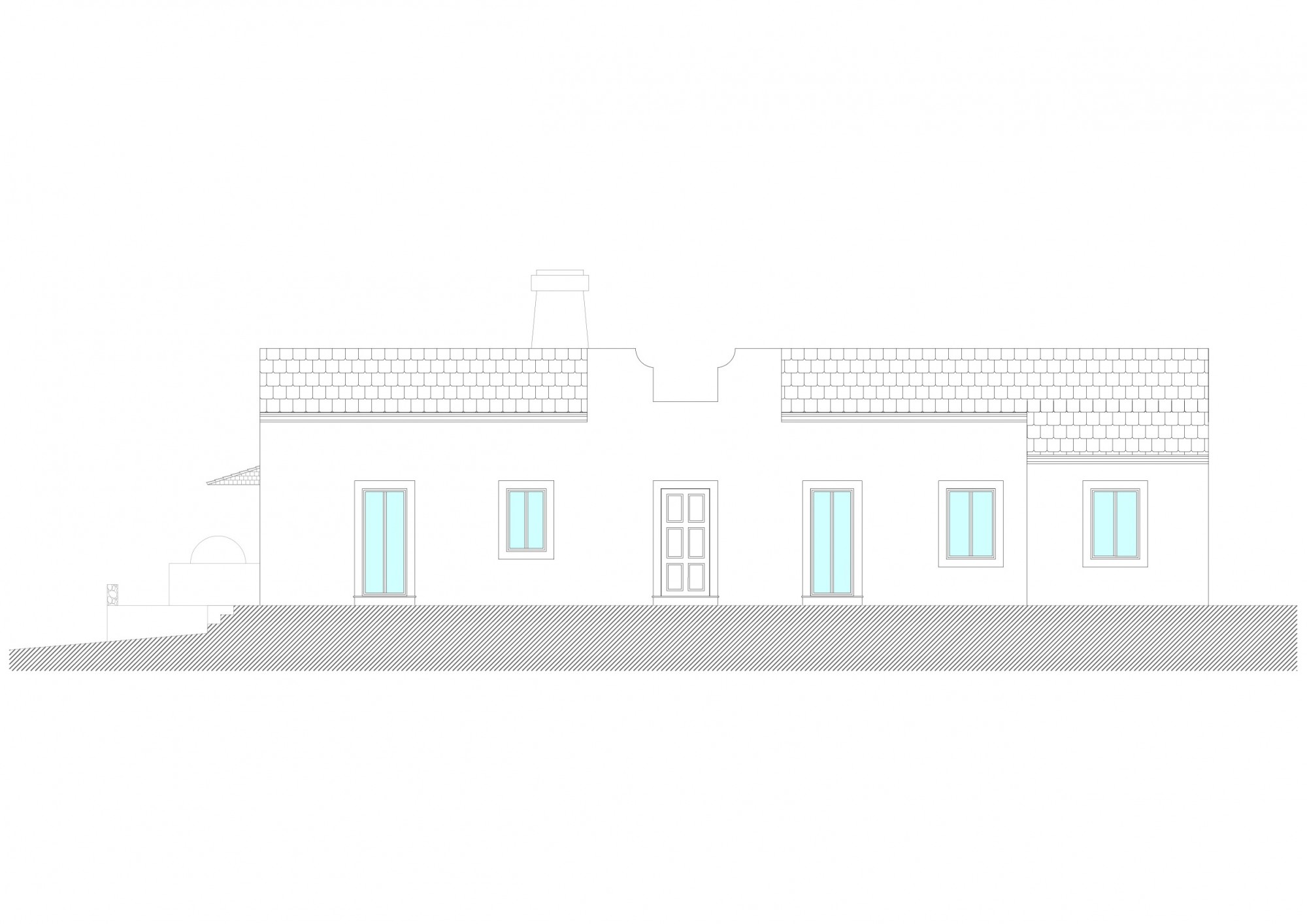 Alcado Sul / South Facade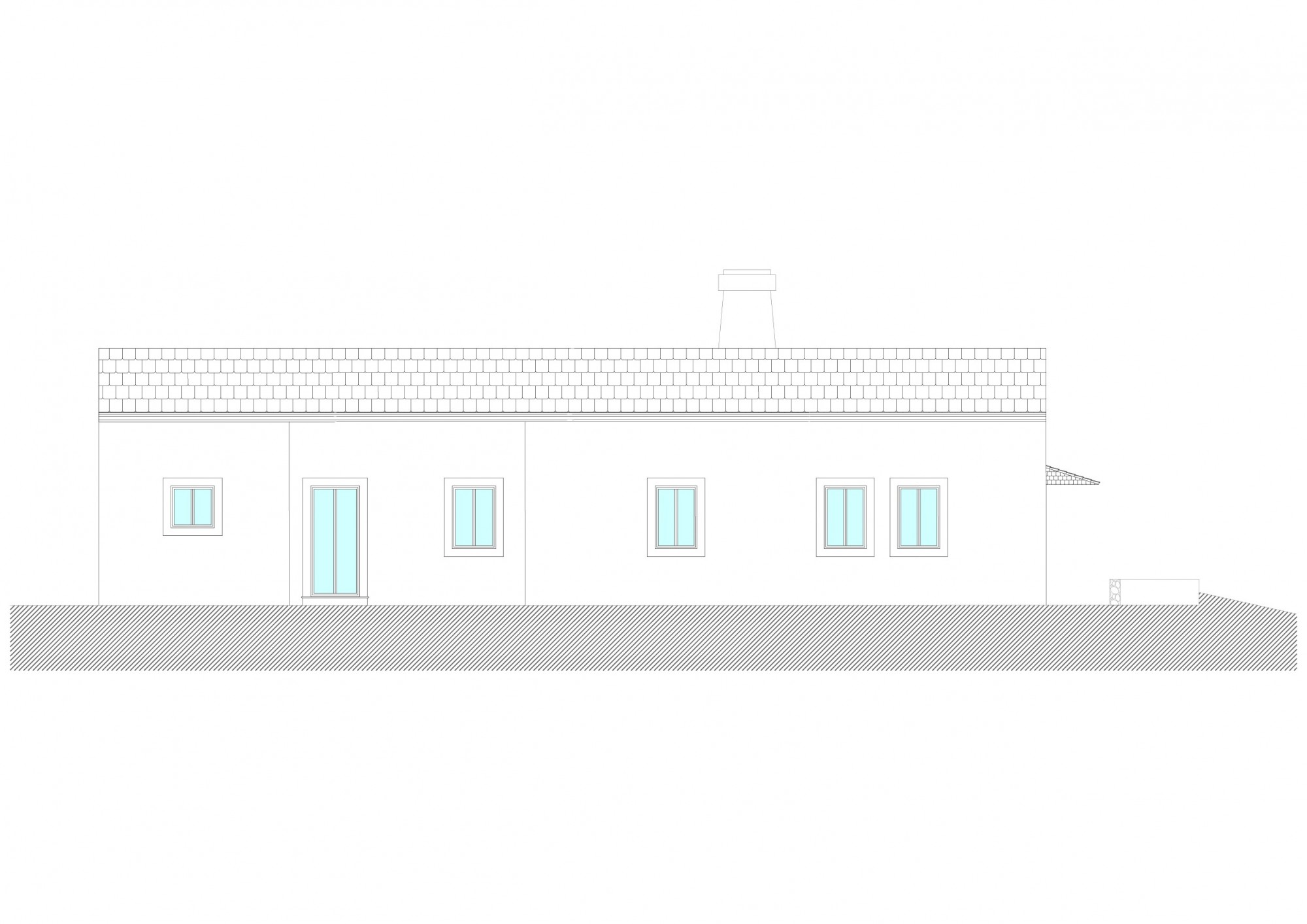 Alcado Norte / North Facade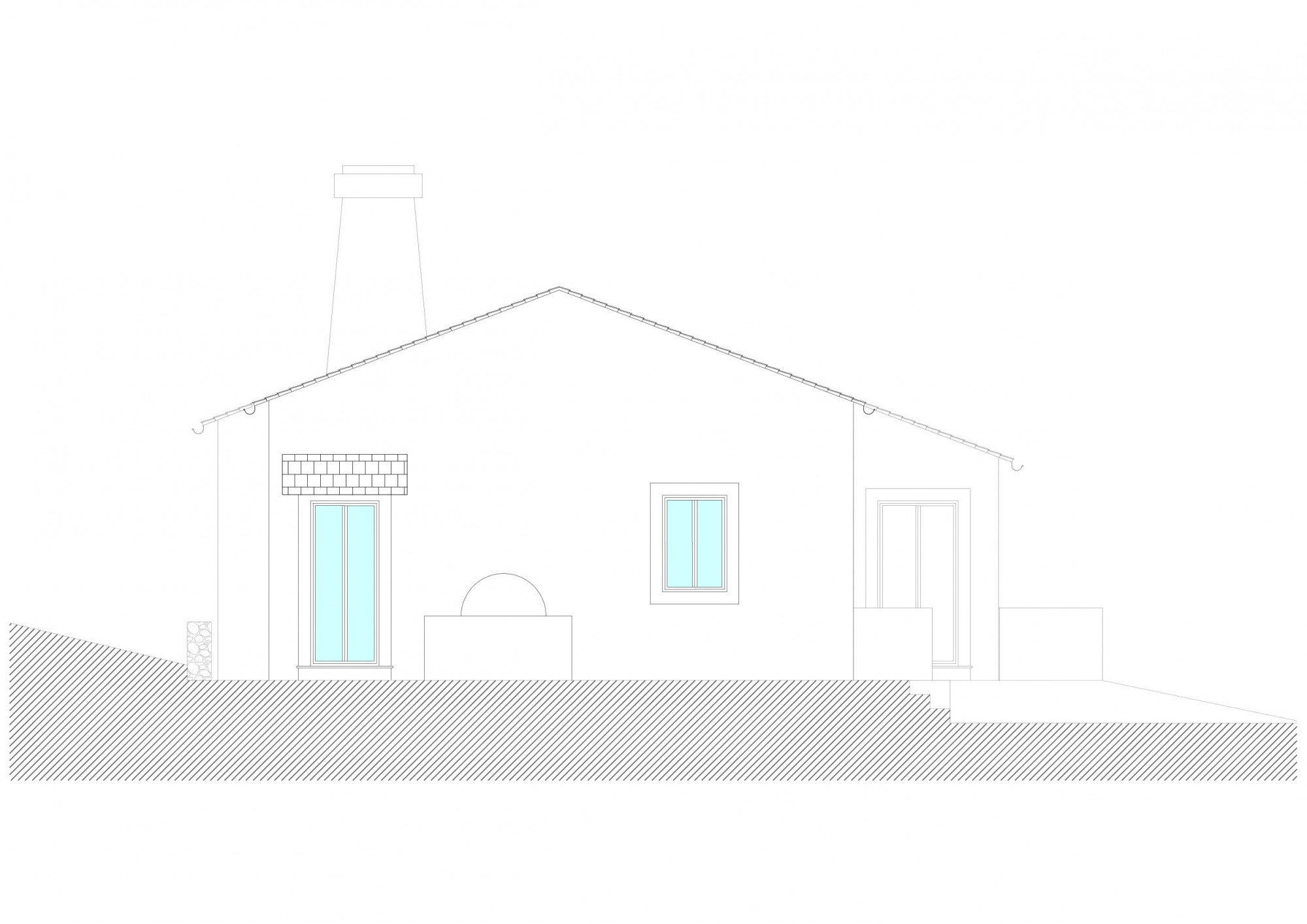 Alcado Poente/ West Facade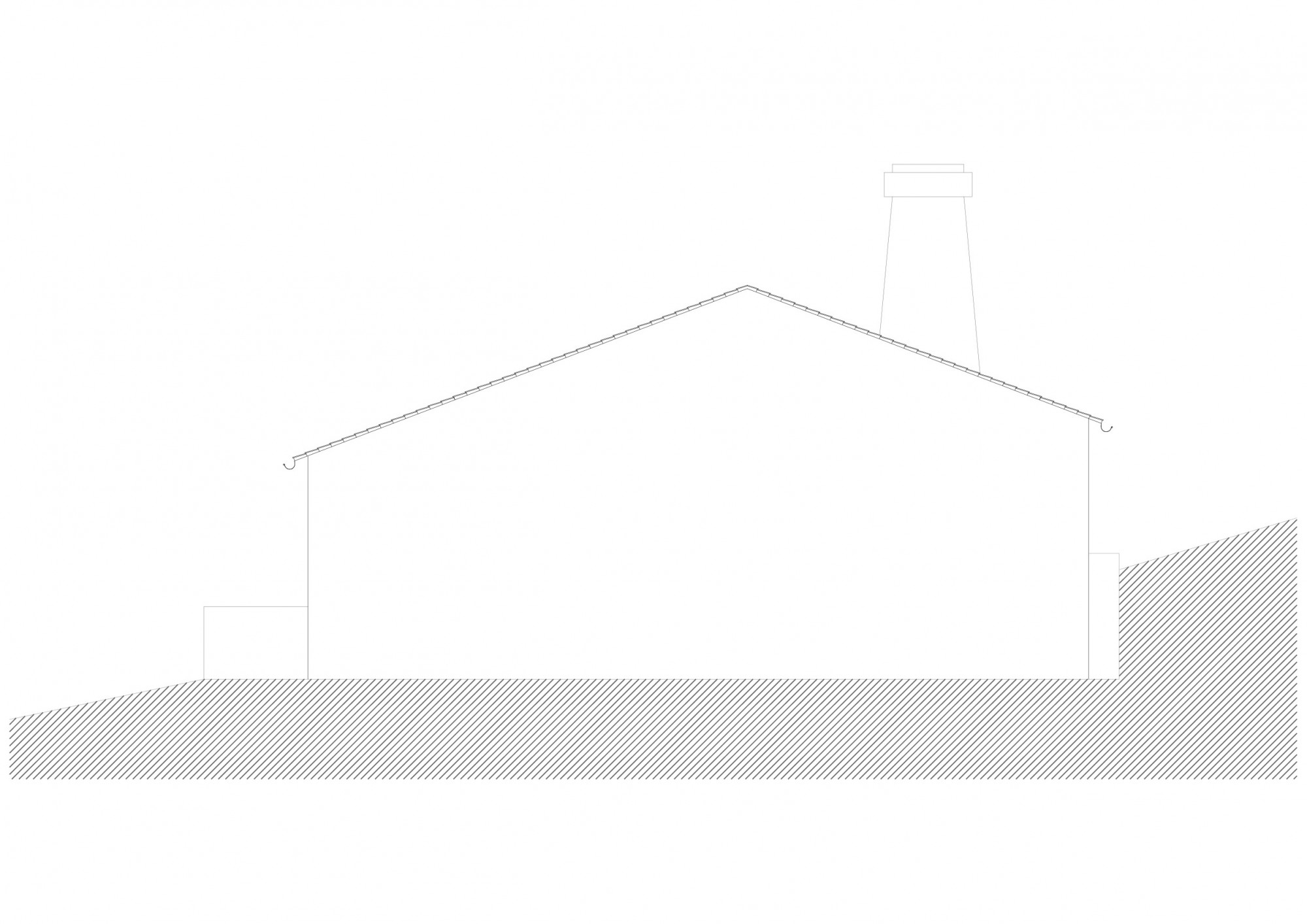 Alcado Nascente / East Facade