The Salt House
Olhão, Portugal
CATEGORIA

/ CATEGORY

: Habitação / Habitational
AREA: 120m²
TIPO

/ TYPE

: Design de Interiores / Interior Design, Reabilitação / Rehabilitation
LOCALIZAÇÃO

/ LOCATION

: Olhão, Portugal
DATA DE CONCLUSÃO

/ COMPLETION DATE

: 2016
The Salt House está localizada na pitoresca vila piscatória de olhão. No bairro de Sete Cotovelos, o segundo mais antigo bairro de Olhão. Apenas a 50 metros da beira-mar. A casa tem 120 anos de idade e é feita de argamassa de pedra e cal com tectos de tijolos abobadados, com extensões sucedidas ao longo de sua vida que removeu a maior parte do seu caráter arquitetónico. A principal proposta desta renovação foi trazer de volta, tanto quanto possível, as características originais, certificando-se que permitiria os confortos de hoje. Particular atenção foi dedicada à luz natural e vistas. Todas as formas arquitetónicas tradicionais foram respeitadas, incluindo a tradicional "açoteia". A casa e destinada a um aluguer de férias para casais, a sensação romântica foi concebida com o uso de móveis franceses e cores suaves.
The Salt House is located in the picturesque fishing village of olhão. In the bairro of sete cotovelos, the second oldest bairro (area) of Olhão. Just 50m from the seafront. The house is 120 years old and made out of stone and limestone mortar with domed brick ceilings, with succeeded extensions throughout its lifeline that removed most of its character. The main propose of this renovation was to bring back as much as possible of the original house while making sure it would allow for the comforts of today. Particular attention was dedicated to natural light and views. All architectural traditional forms were respected, including the traditional 'açoteia'. The house was destined to for a holiday rental for couples so a romantic feel was intended with the use of french furniture and soft colors.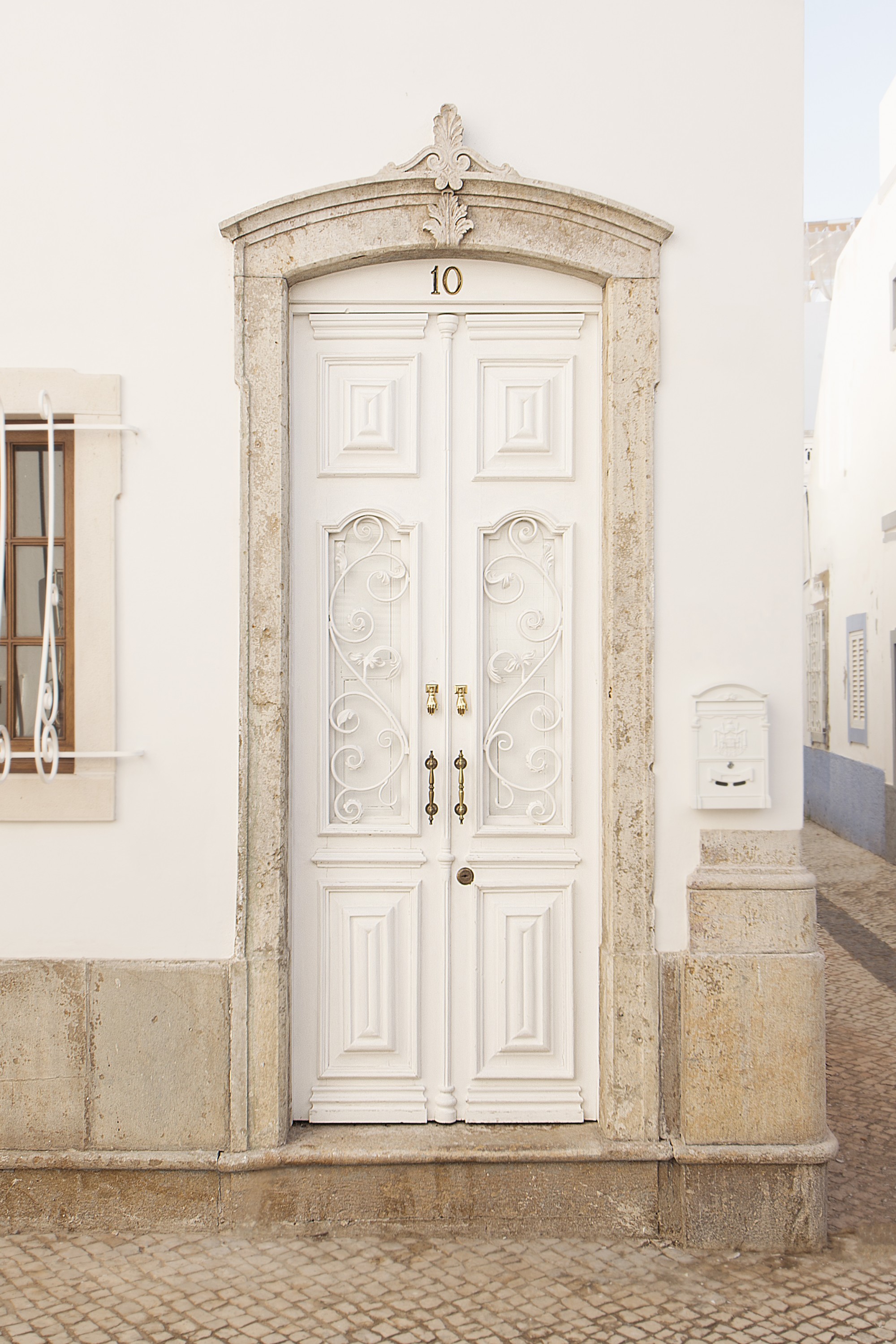 Restored pine door. Main entrance.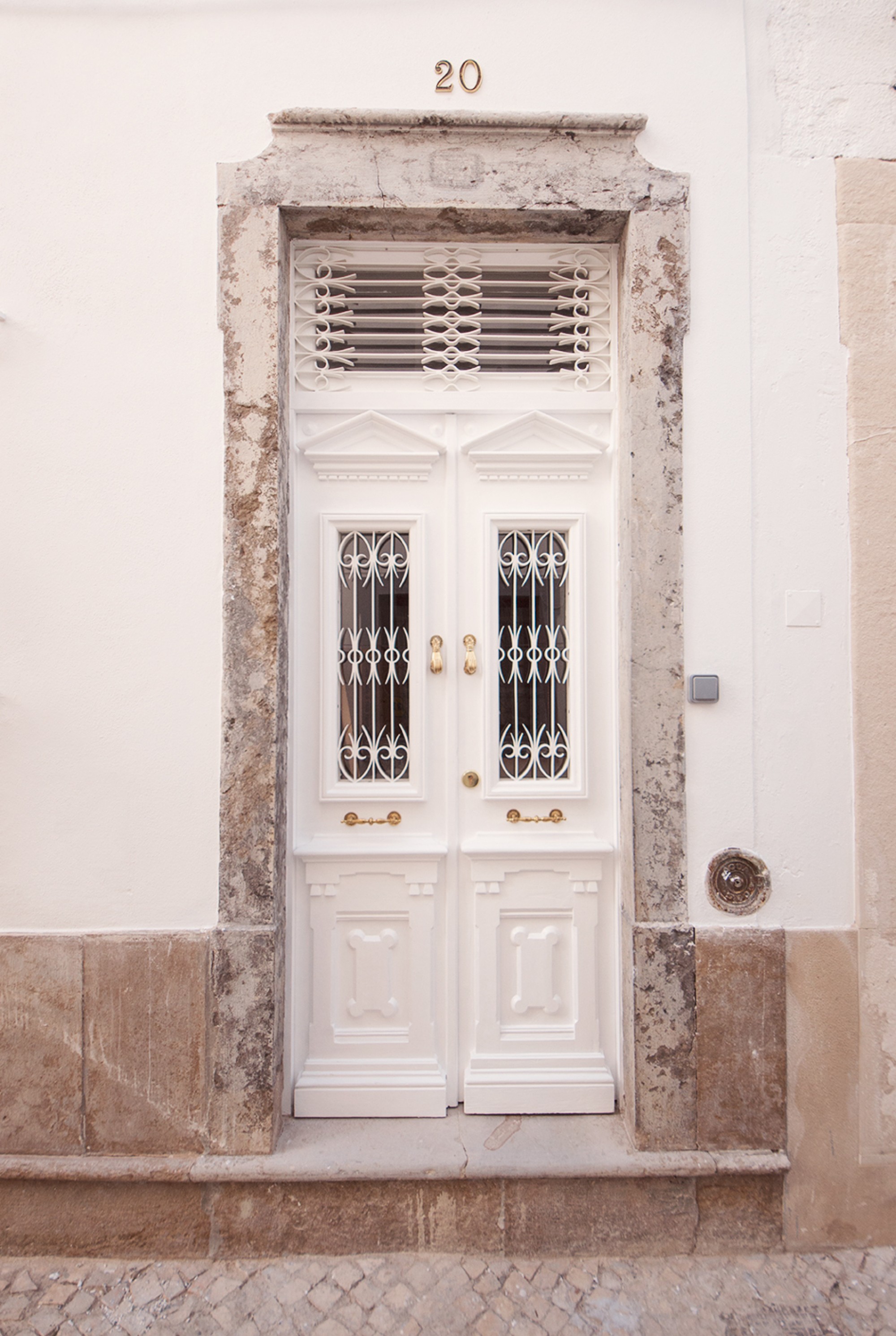 Restored pine door side entrance